On June 20, Pakistan Ambassador to China, H.E. Moin ul Haque hosted a meeting in Beijing with a group of scientists led by Prof. HUANG Wenjiang from the Aerospace Information Institute, Chinese Academy of Sciences (AIR-CAS), and Dr. ZHOU Jinfeng, Deputy Director and Secretary General of the China Foundation for Biodiversity Conservation and Green Development.
Prof. HUANG Wenjiang introduced the objectives and progress of an ANSO project entitled "Remote Sensing Monitoring and Forecasting of Major Global Epidemic and Migratory Agricultural Pests and Diseases (ANSO-CR-KP-2021-06)", which is jointly undertaken by AIR-CAS and Pakistan Academy of Sciences. He showed the fruitful progress and good prospects of cooperation between China and Pakistan in the fields of food security and biodiversity.
The Ambassador appreciated the significant impact of this research to ensure the food security in Pakistan, expressed the urgent request of using remote sensing technology to cope with desert locusts in Pakistan's agriculture. He mentioned that "Green" has become a high-frequency word in the "Belt and Road" socio-economic development, and China and Pakistan are expected to strengthen S&T cooperation in the fields of food security, biodiversity and eco-environment, to support global sustainable development.
According to the Food and Agriculture Organization of the United Nations (FAO), vegetation pests and diseases cause up to 40% of global food failure, with cost of more than 220 billion U.S. dollars, especially Desert Locust, Fall Armyworm and other invasive species seriously threaten global food security, is one of the important reasons for the reduction of food production and environmental degradation in Pakistan. Global invasive alien organisms, diseases and pests and other biosecurity issues, causing serious harm to the economy and society. ANSO project team has published a series of desert locust monitoring and loss assessment reports for Pakistan, which have played an important role in guiding the scientific control of desert locusts in Pakistan.
With the support of ANSO, this project is going to develop a global remote sensing monitoring and forecasting system for vegetation pests and diseases, and released reports on remote sensing monitoring and forecasting of global epidemic and migratory agricultural pests and diseases, the results of which have been adopted and shared globally by FAO, Global Biodiversity Information Facility (GBIF), Group on Earth Observations (GEO), and other international organizations.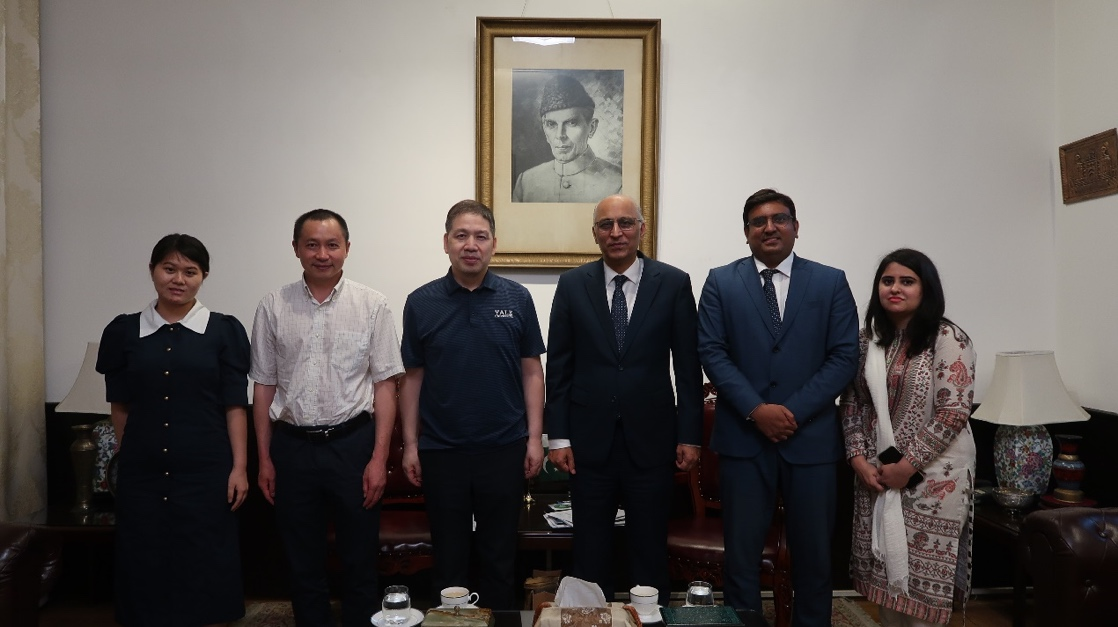 Source: Dr. DONG Yingying, Aerospace Information Institute, Chinese Academy of Sciences